Le Nid restaurant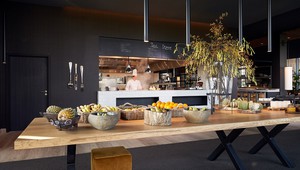 Sunday brunch
The Brunch is on summer break from 22nd of July to 7th of September!
Last brunch: Sunday 21st of July

Back of the brunch: Sunday 8th of September
Sunday Brunch Day!
Try out our tasty Sunday brunch!
Brunch starts from noon with a welcome drink.
You can then make unlimited use of our culinary brunch buffet, which is compose of a mix of breakfast delicacies and lunch courses, a Live-Cooking area and a spectacular cheese & dessert buffet.
Coffee, tea, milk and fruit juices are included in the buffet.
Every Sunday from noon until 3:00 pm.
Prices
Adults: €33.50 per person
Children 5-12 years: €14.50 per person

Upcoming themes:
21/07/19: National Day Brunch
15/08/19: Assumption Brunch
Terms & conditions
Booking reccomended.
Follow us on our pages: Latest news Facebook
Contact us for more information.
If there are too many bookings, please note that we reserve the right to cancel or postpone your booking, no charge applied.