Penthouse and Suites
Presidential Suite
The stylish presidential suite in contemporary design is ideal if you wish to stay for a longer period.
As well as the king-size bed and beautiful spacious bathroom, the loft is designed like a complete home including: a kitchen with fridge, dishwasher, Nespresso machine, combi oven/microwave and all the usual kitchen utensils.
The loft also has ample cupboard space, a separate toilet and ironing equipment.
The Presidential Suite can welcome 2 people.
Pets are not allowed in the Presidential Suite.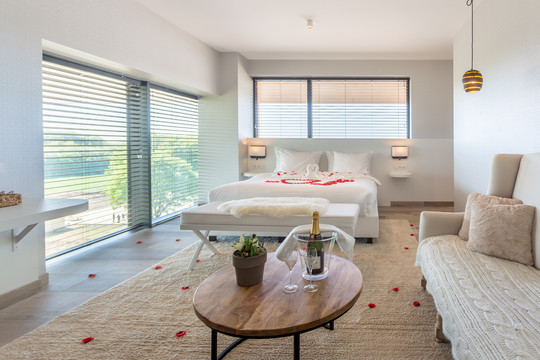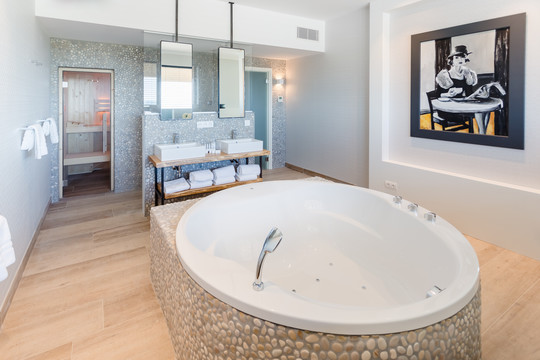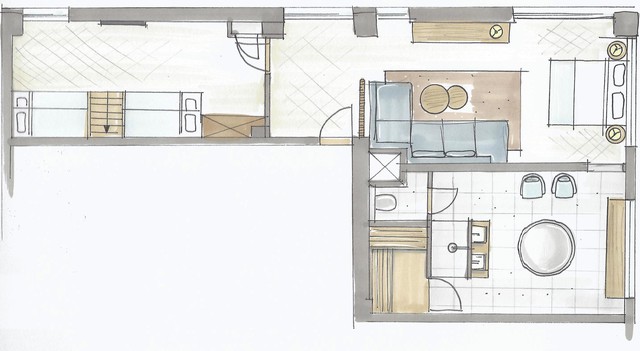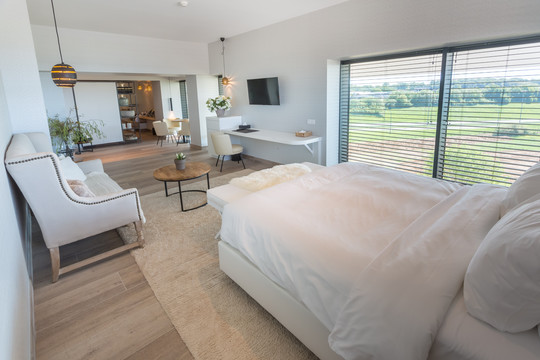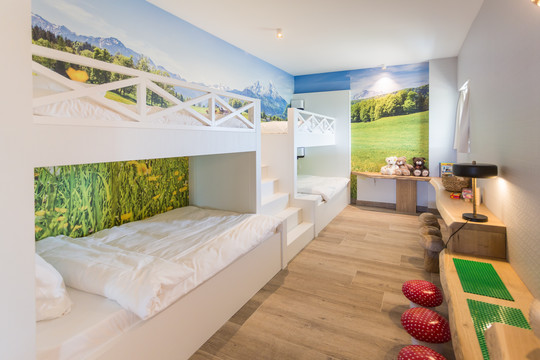 Discover our exclusive suite as a couple or family! Very spacious and luxurious, this suite of 90m2 consists of a lounge area and two bedrooms. Its large bathroom is composed of a whirlpool, a sauna and a rain …